Quest Polo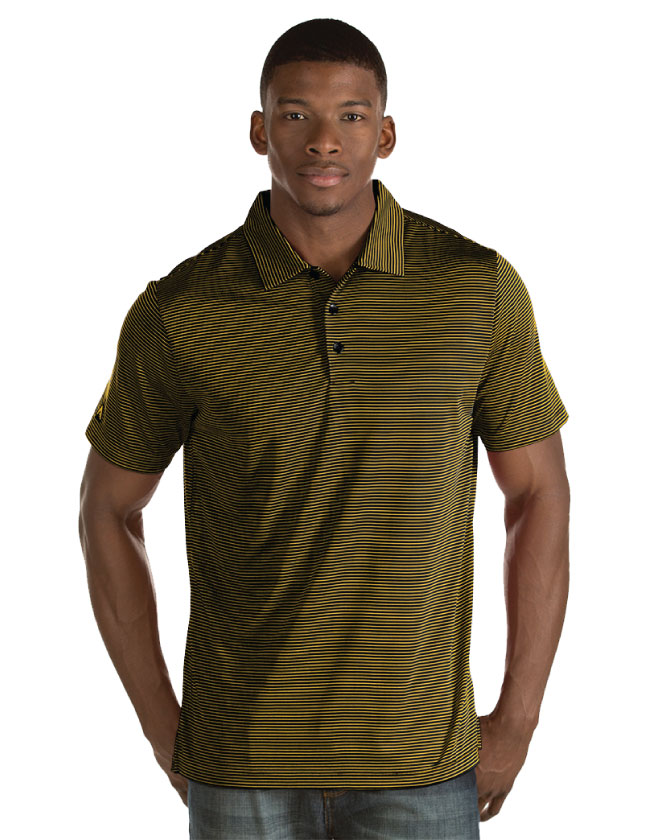 MENS: 101302
PRICING: $54.00 (12-71 units). $52.00 (72-150 units). Classification (C). Add $2.00 for 2XL, $4.00 for 3XL - 5XL.
DESCRIPTION: 100% polyester Desert Dry™ yarn dye auto stripe jersey short sleeve polo with 3-button placket, self collar, side slits, and Antigua patch at right cuff.
SIZES: S-3XL.
COLORS: Steel/White, Maroon/White, Navy/White, Black/White, White/Silver, Celtic Green/White, Cabernet/FSUGold, DkPurple/Gold, Dark Royal/Mango, DkRoyal/White, Dark Red/White, Columbia Blue/White, DkPine/White, Cabernet/White, Mango/White, Black/Midas, Dark Purple/White, Tennessee Orange/White, Navy/Gold, Navy/Mango, DkRoyal/DkRed, Black/DkRed, DkPine/Gold, Black/Mango, Cardinal Red /White, Reef/Citrus, Gold/White, Bright Red/White, Navy/Dark Red, Black/Gold.
Women's matching style: 101303.
Antigua Polo's Collection