Legacy Pique Polo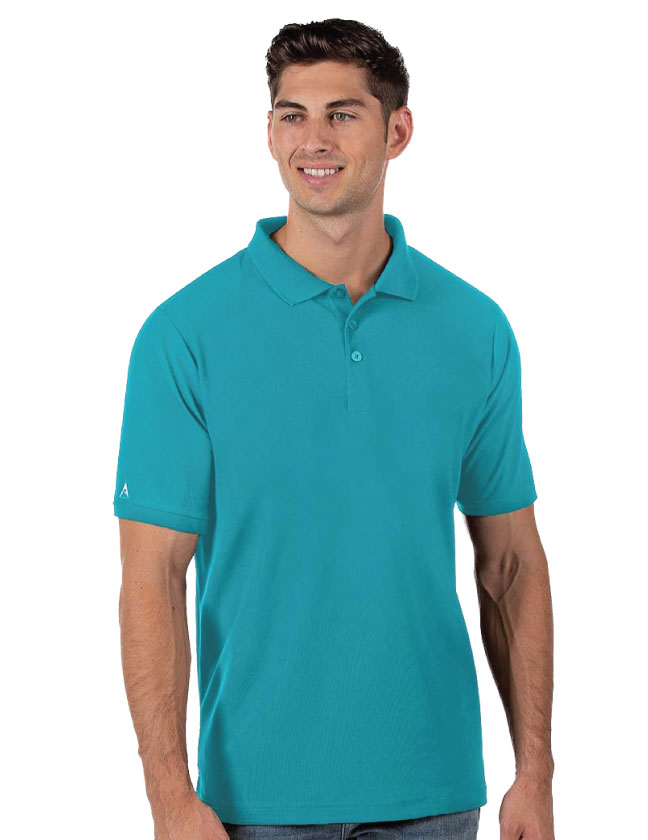 Antigua Legacy Pique Polo
MENS: 104271
PRICING: $39.00 (12-71 units). $35.00 (72-150 units). Classification (C). Add $2.00 for 2XL, $4.00 for 3XL-5XL.
DESCRIPTION: 100% polyester, desert dry moisture wicking pique knit, solid short sleeve polo with flat knit collar and cut and sew cuffs. Antigua triangle patch at right sleeve.
SIZES: S - 4XL (Select colors in 5XL).
COLORS: White, Reef, Navy, Dark Purple, Black, Carbon, Gold, Dark Red, Mid-Pink, Yellow, Mango, Dark Orange, Celtic Green, Dark Pine, Cardinal Red, Vegas Gold, Dark Royal, Burnt Orange, Cabernet, Sea Green, Sunset Orange, Bright Red, Tennessee Orange, Maroon, Brown, Deep Teal, Teal, Surf, Bright Blue, Columbia Blue, Evergreen.
Women's matching style: 104275.
Antigua Polo's Collection