Fine Line Core Stripe Polo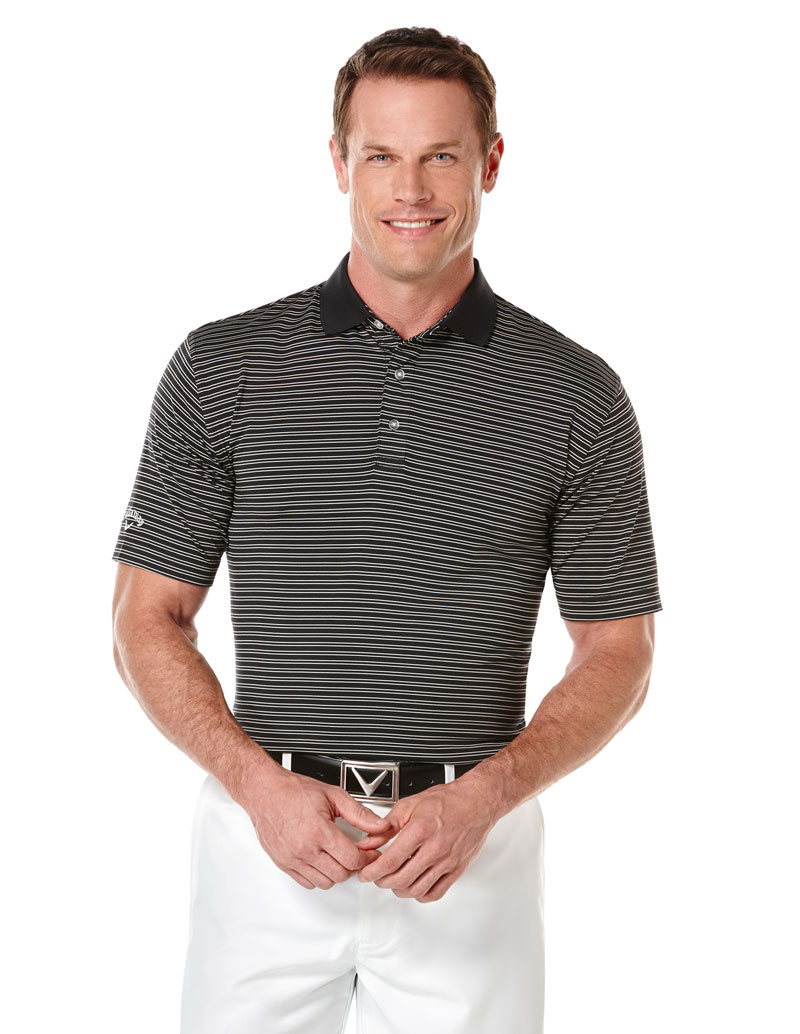 Callaway Fine Line Core Stripe Polo
MENS: CGM501
PRICING: $61.00 (12-71 units), $57.00 (72-150 units). Classification (C). Add $3.00 for 2XL-4XL.
DESCRIPTION: Opti-stretch fabric that features interwoven layers of spandex to ensure maximum range of motion so long so the garment moves either with your golf swing or at work. Moisture wicking up the drive technology transfers moisture away from the body to keep you cool and dry.
SIZES: S-4XL
COLORS: Salsa Red/Caviar Black, Providence Blue/White, Caviar Black/White, Bright White/Navy.
WOMEN'S MATCHABLE STYLE: CGW508.
Callaway Polo's Collection